In my previous article titled "How corona virus will accelerate digital transformation," I highlighted some business challenges that now exist as a result of the coronavirus crisis and how businesses could embrace the current uncertainty in the global economic environment as an opportunity for business growth and innovation. Today, policymakers and industry leaders are still dealing with the economic effects of the coronavirus pandemic. Business owners are finding it very difficult to plan into the future given the uncertainty that we are all facing. Some businesses have decided to cut down costs by letting go of their employees, some are taking advantage of government grants to stay afloat, whilst others are taking advantage of this period to build a technological bridge for flexibility, agility, and innovation in the post-pandemic business world. 

One question that remains on the minds of most business owners and managers to enable them to plan into the future is "What will the economy look like after this pandemic"? Unfortunately at this stage no one really has all the answers to this question, however, one thing that is evident is that many sectors and industries face a long, grinding recovery, and some businesses may never fully return to 'normal'. Given the vulnerabilities exposed by this pandemic event, businesses must now invest in building a more flexible bridge that will allow them to survive the current storm, take advantage of new opportunities and quickly connect to new suppliers and customers. 
The emergence of a "bridge to nowhere"
Just imagine your business goods or services as vehicles traveling on a very solid bridge that connect your business to your customers - one that has been built to withstand extreme weather conditions and other powerful forces of nature such as hurricane and earthquake. Suddenly an earthquake and tsunami hit, flooding the entire region and devastating the environment surrounding the bridge. This solid bridge survives the disaster together with all the vehicles sitting on the bridge. But there was a new problem, while the bridge was intact, the roads leading to it and the roads leaving it were all destroyed, leaving no sign that there was once a road there. In addition, the flooding forces the river to change course creating new channels, and the river now flowed beside the bridge and not underneath. While the bridge was strong enough to withstand this natural disaster and protect the vehicles on it from being destroyed, the bridge no longer served its purpose. 
In this analogy, you can see that even though the bridge has been built to last it was not certainly built to adapt to sudden changes in its environment. So there are now new problems that have emerged that require a new and sustainable solution. However, if the bridge was initially built with the new problem in mind then maybe it would have been designed differently - maybe as a modular bridge that can be carefully re-positioned so that the water flows underneath again. 
To put this into context to what is happening today, our political, environmental, social, and technological world is changing in ways that we never imagined. The pandemic is a disaster that is forcing the world to transform at an accelerated rate. There is a strong possibility that regulatory changes and government procurement adjustment could prompt more domestic production of medical supplies, food, and other essential resources. Your bridge is the business management system that allows your products and information to effectively reach your customers. 
What does this new bridge look like?
Many companies are currently using business management systems that have been designed with a focus on operational efficiency and production quality. However, these legacy systems were not built for uncertainty and rapid changes in the business environment such as what we have today. This is why a number of businesses are struggling to cope with the effects of the pandemic while others who have already invested in building a flexible technological bridge are taking advantage of the opportunities presented by this pandemic event.
As business owners and managers, you should not sit and wait until the pandemic is over and the economy gets better before you can start building a new technological bridge needed to remain competitive in the current business environment. If you do, you face the risk of been left behind as the business world transforms. So implementing a flexible and adaptable technology stack - as shown below - will be your technological bridge for a post-pandemic business environment. Some changes in the business environment 
The just-in-time model of inventory management is being challenged as businesses are forced to review both their supply chain and their inventory stockpile of raw and intermediate materials due to the border restrictions. The sudden increase in demand for certain goods (e.g sanitary products) have now exposed weaknesses in the transport and logistics systems used by retailers. This crisis has highlighted the need for businesses to adopt systems that will allow them to improve their ability to handle sudden changes in demand such as "point of sale" or "eCommerce" technologies that allow for a dynamic response to changes in the demand for a product by automatically placing orders with suppliers to replenish inventory stock levels.  Many small business owners are now moving their operations online by building mobile and web applications that allow their customers to order products from the comfort of their homes. Many employees are now forced to work remotely to flatten the curve of the corona virus outbreak. With effective remote working capabilities, some businesses are discovering that it is simply cheaper to maintain a significant portion of the workforce at home to reduce overhead costs such as office space and travel costs. The demand for the right technology that will allow for remote working has increased drastically, as both young and old people have been forced out of their comfort zones into the realisation that they are now capable of learning and using new technologies that can enhance their productivity.
 Summary

Today the future of work has arrived, seemingly, overnight - accelerated by the coronavirus pandemic. The global pandemic has not only taken the world by surprise, but it has drastically changed the business environment making it difficult for decision-makers to plan into the future. The products or services offered by some businesses have suddenly become redundant, making some careers obsolete and creating a "bridge to nowhere" phenomena. If there is one thing that this coronavirus pandemic has thought us, it is that disruptions like these bring an enormous amount of challenge but they also present great opportunities. So those businesses who have built flexibility and agility into their business by leveraging smart technologies are the once who will be better positioned to grab the opportunities and those who take too long to react will be left behind.
The business environment post-pandemic will be one where the new normal is constant change. So having a solid technological bridge that will connect you to new markets and one that is flexible enough to adapt to constant changes in the regulatory and business environment, is how you will avoid disruption and future proof your business.

Introducing Data Engineering
Are you looking for a partner to help you implement a technological bridge for the post-pandemic business environment? Data Engineering is a digital operation services partner that combines design-thinking practices, process, technology, and domain knowledge, to rapidly prototype next-generation software and automation solutions, resulting in quick insights into the size of a return on investment opportunity.
We have partnered with world-leading technology platform vendors and system integrator to help both large and small businesses implement a technology stack required to adapt to the ever-changing business environment. 

Author: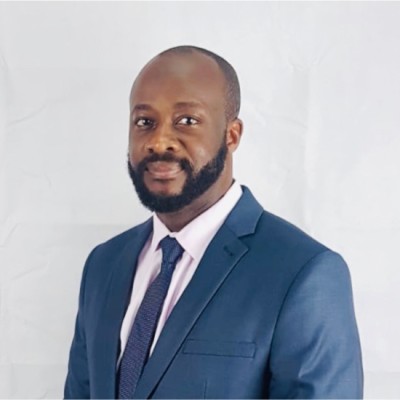 Kelechi Anyaegbu
Founder & Principal Consultant
Data Engineering Pty Ltd